École professionnelle de pilotage avion
Paris Flight Academy est une école professionnelle de pilotage avion
Certifiée ATO (Approved Training Organisation) sous la référence FR.ATO.0271
Basée sur l'aérodrome de Saint-Cyr l'école
(Accès direct par l'autoroute A13 ou le RER C / Transilien)
En choisissant Paris Flight Academy pour devenir pilote, vous intégrez un cursus de type ATO.
Cela signifie que la formation qui vous sera dispensée a été validée par la DGAC.
Cette certification vous garantit rigueur et standardisation de la pédagogie, pour une progression optimale.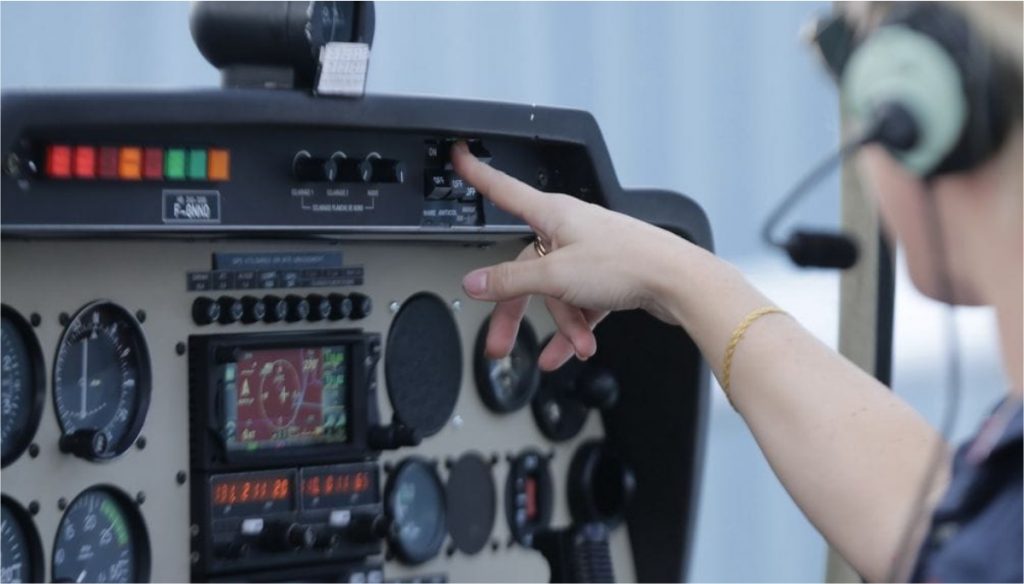 PERMIS avion
---
La licence PPL (Private Pilot License) permet de piloter un avion à titre privé, et ce dans l'ensemble des pays membres de l'OACI. C'est aussi le premier pas vers une possible carrière de pilote professionnel.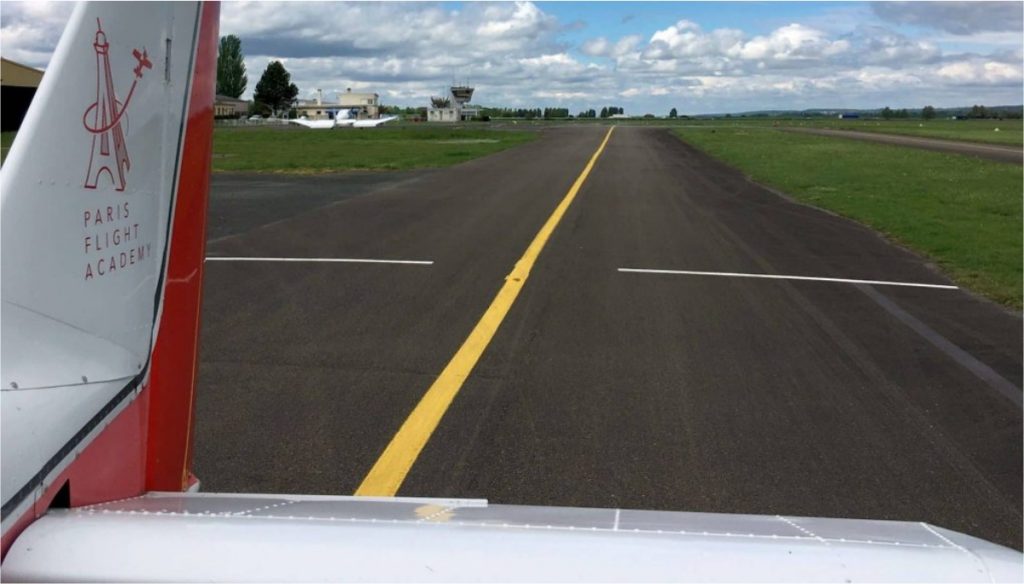 MÛRISSEMENT
---
Après votre PPL, nous encadrons votre acquisition d'expérience que cela soit dans un but privé ou avec l'objectif d'évoluer vers un titre de pilote professionnel.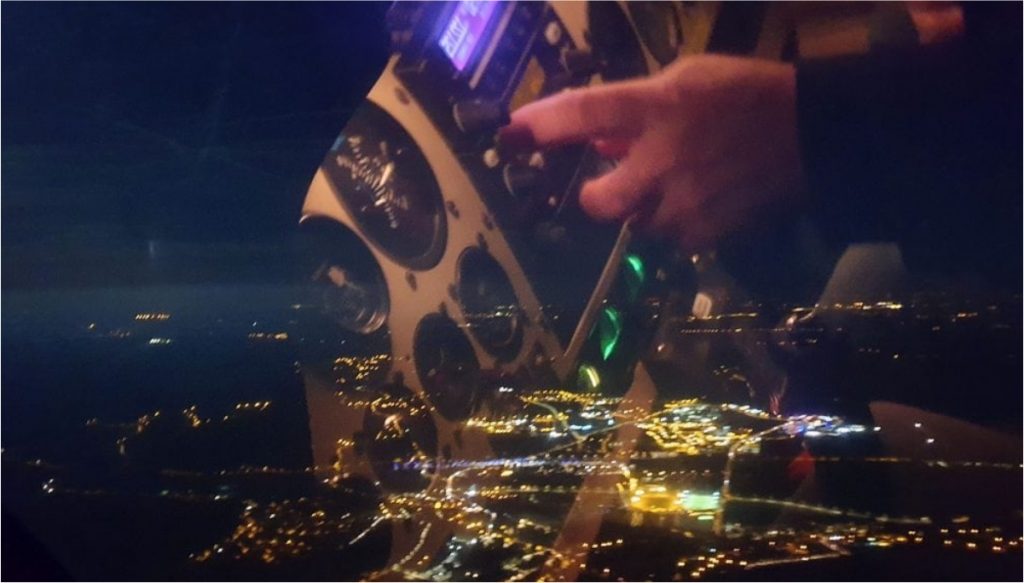 Vol de nuit
---
Formation complémentaire au PPL, l'habilitation « Vol de Nuit » permet, comme son nom l'indique, de voler la nuit. C'est la clé pour la découverte d'un environnement féérique.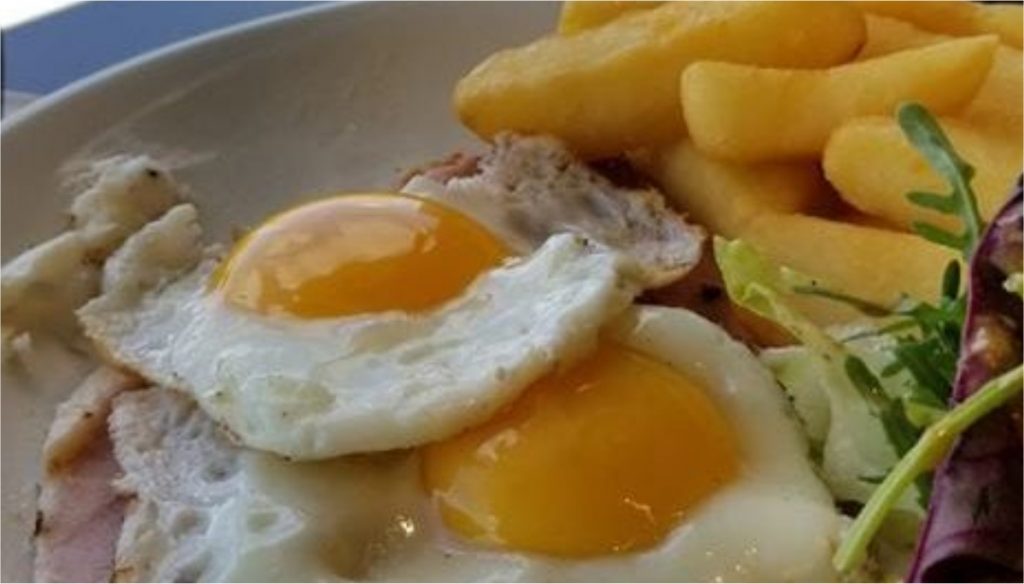 ANGLAIS AÉRONAUTIQUE
---
Nous proposons une formation sur mesure pour une préparation optimale à votre habilitation à la radio en anglais (FCL055). Elle vous ouvrira les portes des vols à l'étranger !
Ce qu'ils disent de nous...
« Une formation de qualité, adaptée aux besoins de chaque élève, un service sur-mesure ! Les instructeurs sont très professionnels, ils partagent leurs expériences en donnant de précieux conseils !
L' ensemble de l'équipe met tout en oeuvre pour assurer la réussite de ses élèves !  Il est même possible de suivre des cours d'anglais aéronautique à la demande pour passer le FCL.055 ! » Pauline Abherve Gueguen
« Je suis pilote à l'ile de la réunion. Je suis venu m'initier aux joies de la navigation en région parisienne à Paris Flight Academy : j'ai découvert une école de pilotage très professionnelle, très bien organisée, avec de beaux avions… des pilotes et instructeurs très sympathiques. C'est une très bonne expérience, que je recommande à tout ceux qui veulent découvrir le vol en région Parisienne » Eric Michel
« Une très bonne école de pilotage avec des instructeurs disponibles et bienveillants. Je recommande chaudement pour une préparation du PPL! » Cecile Astier
« Accueil à la fois pro, sympathique, sérieux et efficace. De nombreuses autres possibilités que le « simple vol » (VFRN, FCL055, etc) et un club house bien placé sont de très bons atouts pour cette jeune société qui a tout l'avenir devant elle » Bruno Fillon
Irina Sidorina
24. Septembre, 2022.
Great school, great people and great instructors. Really love the well systematized learning plan and great vibe in the school. And it's so hard to find a flight school in English - really grateful for it 👌
Antoine DEN
11. Septembre, 2022.
Maybe the instructors are nice, but make sure they make you respect the VAC map for LFPZ. For example G-BYSG is too often caught at the north of the RD307 while the limit is 300m south... and it's a very noisy plane! I see no reason to miss a 4-lane road... These pictures are quite old but the same plane was noticed recently as well, by a cloudy day, with no wind.
Bent Hamnes
31. Juillet, 2022.
We flew from Norway to Paris in a Cessna 172 last weekend. Bruno and Paris Air Services helped us with fuel payments by credit card and tips for sightseeing departure routes, greatly appreciated. Saint-Cyr-l'École is a great airport for visiting Paris with convenient train service to the city and also within reach with a taxi. We landed on a Saturday afternoon, and airport was really alive with all kinds of GA activity. Highly recommended 🙂
Antoine Jourde
1. Juin, 2022.
Formations cadrées, instructeurs compétents et disponibilité des machines : tous les ingrédients sont réunis pour une formation PPL réussi.
Sébastien Pujalte
27. Mai, 2022.
Starting from 0 my flying experience, Paris Flight Academy provided me with an extremely pleasant flexibility to learn, instructors are very nice and share their rich experience. Many thanks to the team, thanks to their support I have just passed my PPL after 47hrs with PFA!
Bernadett GAL
11. Mai, 2022.
I had been looking for a place to get a PPL in English around Paris, and I was very happy when I learned about Paris Flight Academy. The enrolment goes smooth with Bruno, he's very accessible. The instructors speak good English as well, every flight is a great experience with them.
Michael Krutikov
5. Décembre, 2021.
Great place where I finally started realising my dream to fly!
Ghasem Ashoori
21. Novembre, 2021.
This academy has a very professional team of instructors. They are very friendly with students and are flexible in timing so I feel comfortable with them. In one word I am very happy to study and of course flying in this academy Special thanks to Bruno who has a vers unique team.
Christiane Saloio Dos Santos
22. Août, 2021.
A seulement 15 mn de Paris, une très belle expérience pour notre fils qui en est sorti des souvenirs plein la tête. Nous remercions Bruno pour son accueil et sa gentillesse !!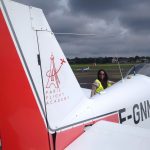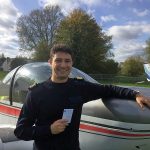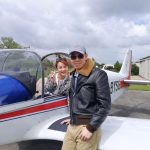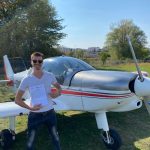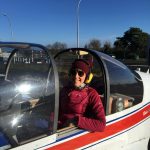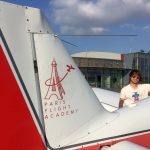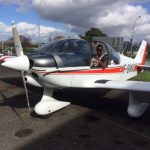 Hangar 100
Aérodrome
78210 Saint-Cyr l'école